It was a foggy morning when I headed out of town in search of great some "fog" shots. Those can be tricky for a photographer in that the more you drive...sometimes the fog plays games and eludes you. This time it stayed above me so even though I saw it down the road I couldn't catch it, so to speak.  No worries, I had a great day capturing all these small towns had to offer!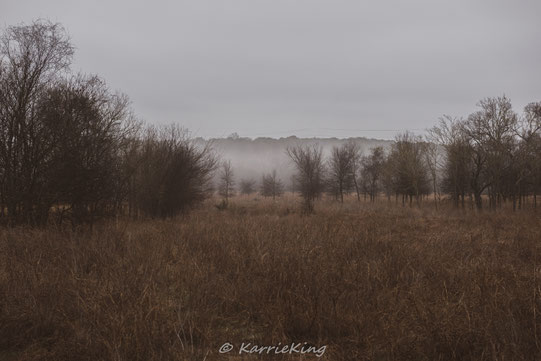 Elusive fog just outside Youngsport, Texas by the Lampasas River.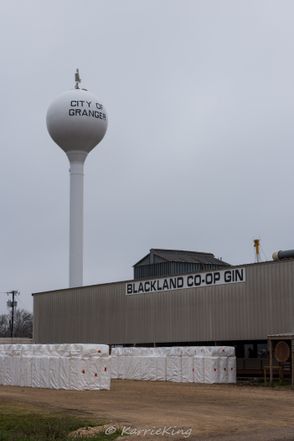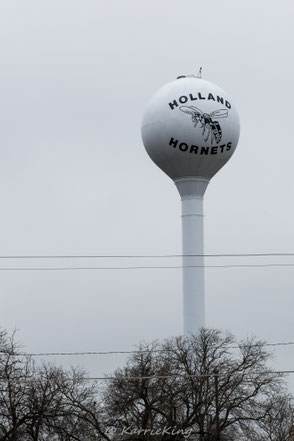 All water towers have a specific name based on the shape of the tower...this type is called a "         ".  These represent a few of the towns I visited on this trip.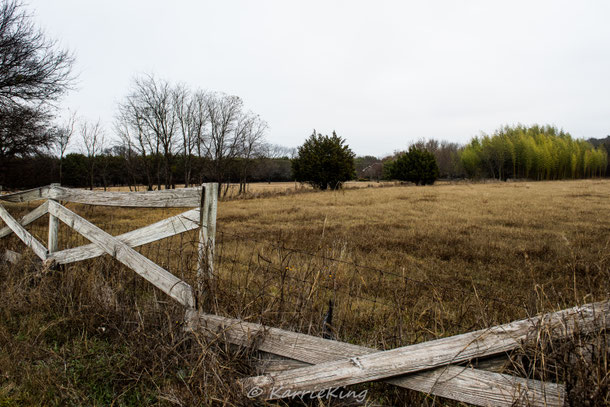 ...just another field right? Take a closer look ...those trees in the back were memorizing. It is the little things that beckon the lens to capture on the back roads.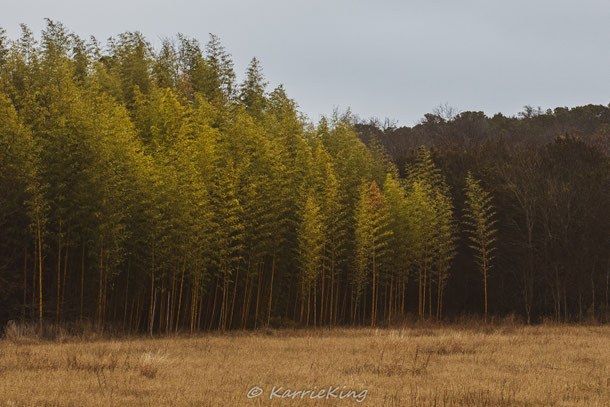 Herbie the Love Bug's family! A field of psychedelic Bugs!!!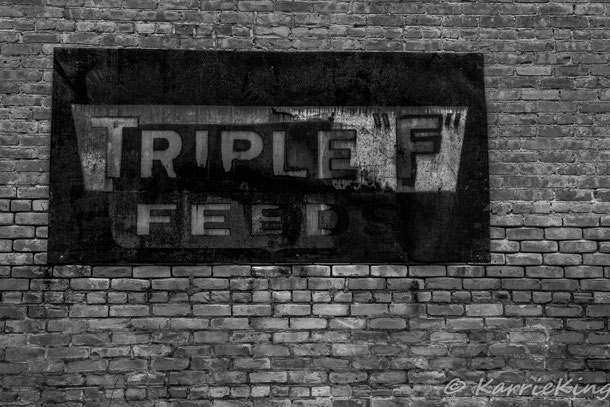 Feed stores from long ago....
Salado Creek's reflection of three semi's pushing it to their next destination.
Sail boating anyone? Salado is fast becoming a stronger tourist town. There are more cute shops and interesting places to eat. I stopped in a little cafe where the locals dine. A very friendly bunch. When I was leaving a gentleman walked me outside with his cup of coffee in hand and visited with me about the baseball cap I had on. It was a "thin blue line" and he asked if I was an officer like him and where I got my cool hat...to which I replied a gun show and he grinned and said..."Of course you did!" Told me to stop in any time after I told him I was a photographer and travel a lot. I shook hands with that former officer, thanked him for his service and went on my way. Was very nice.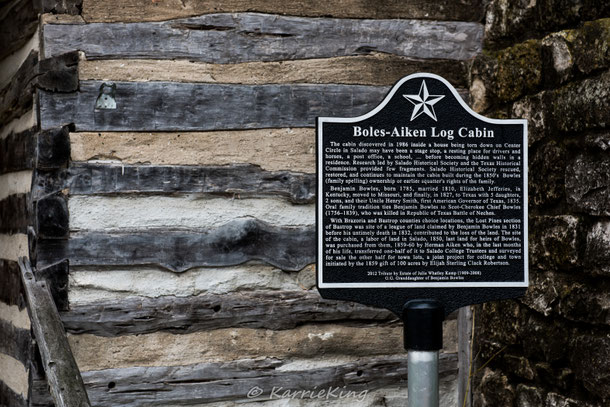 Click on image to enlarge to read the history of Salado's early beginnings.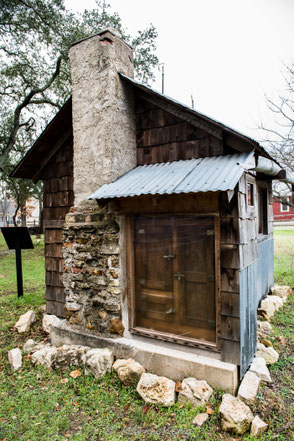 Founders lie close by secured with the original chain still holding it together after all these years.
Small writers cabin and cold storage cellar.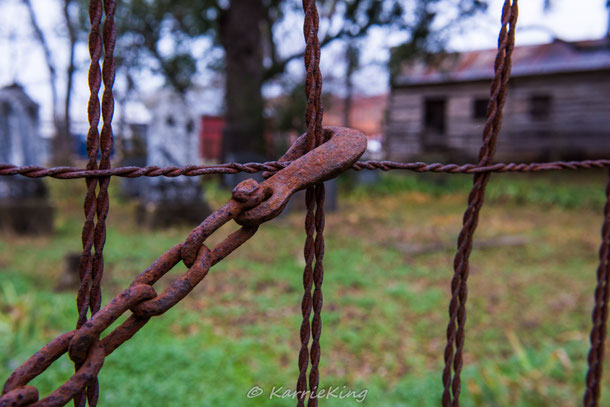 I love going through the towns with so much character. Many memories...you have steeped back in time. Below are the grain silo by the railroad tracks. When I was crossing the tracks an Amtrak blew it's eerie horn. You can see it's light far down the track. A bit of a rush as I snapped off a few shots before the arms came down!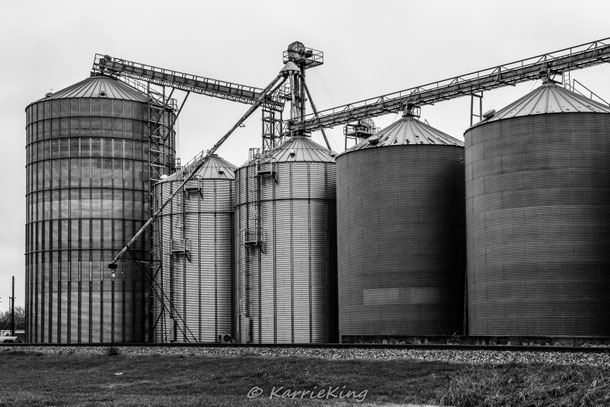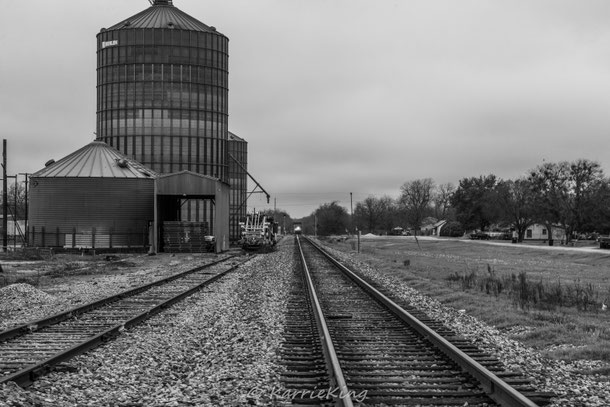 Next stop was Granger, Texas. Quaint little worn out town. Didn't see anyone on the cobble-stone streets. Lots of memories covered up with failing infrastructure. Few spots still looked inviting while relics littered the fields. A tender feeling of nostalgia floated through me as I walked the empty streets peering in the store windows. I was startled to see this one store that only had a few pillows and cats toys in the each window. There was a dark movement that caught my eye. A black cat snuggled on a blanket in the shop window. Even through the window's glare I was able to catch his cat-like smug expression. He looked like a "Frank"  ...I called out to him so he would look at me for his portrait. I think he did quite nicely.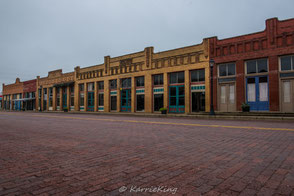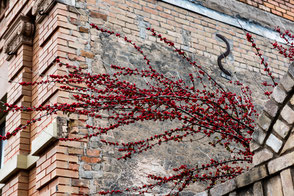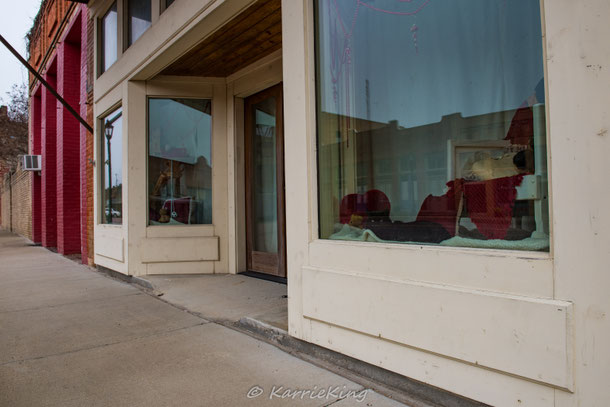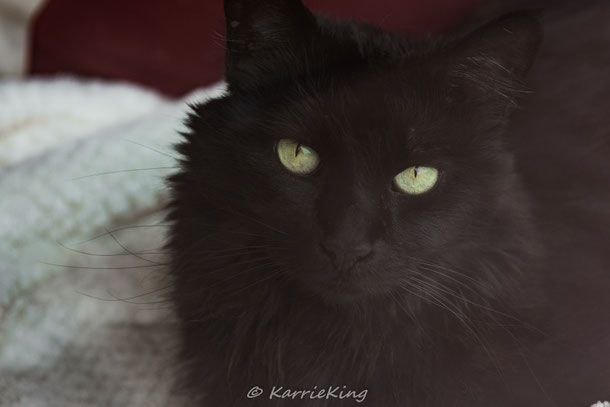 Granger was settled into a town in 1890 with a population of 261 being one of the largest Moravian Czech immigrant populations in Texas.